"Fundación Suramericana" destines USD 56.200 to the Rural University project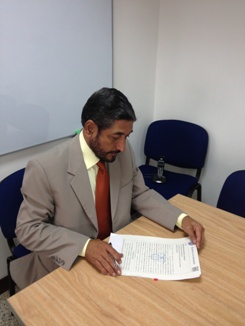 The project intends to provide permanent support to schools,teacher training, and educational equipment
"Fundación Suramericana" is now one of the four strategic partners that finance the Rural University project under the frame of the Education for Competitiveness and the Differentiated Rural Education programs.
This educational initiative provides rural youngsters of the department of Risaralda the opportunity to develop their undergraduate education in a technical and technological level by offering educational programs in the region´s universities.
Of the total USD 585.520 destined for the project, the Colombian Coffee Growers Federation´s Departmental Coffee Growers Committee of Risaralda granted USD 106.970. Omar Acevedo –Risaralda´s Coffee Grower Community´s Executive Director– signed the agreement in which Fundación Suramericana agreed to destine USD 56.200 for the project´s execution.
Primary, post-primary, and mid-rural students will benefit from these resources which will be invested in teacher training, educational equipment, permanent support provision to schools, and quality improvement of the rural sector´s education.