Juan Valdez ® Coffee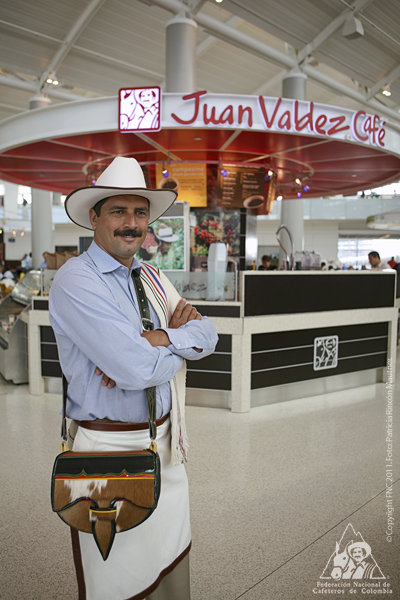 With the purpose of taking advantage of the new market segments that offer higher quality and greater possibilities to obtain better prices for Colombian coffee growers, the FNC launched the Juan Valdez ® brand in supermarkets, selected restaurants and cafes.
We firmly believe that this is an opportunity to provide Colombian coffee producers with added value. This venture also generates additional benefits like obtaining brand royalties to the National Coffee Fund and contributes providing a positive experience of Colombian Coffee to millions of consumers around the world. The Juan Valdez ® Cafés contribute by positioning Colombian Coffee as a product for the most sophisticated consumers, thus benefiting all distributors of 100% Colombian Coffee®. If you are interested in more information about Juan Valdez ® Coffee, please click here.