Benefits for Colombian Coffee Growers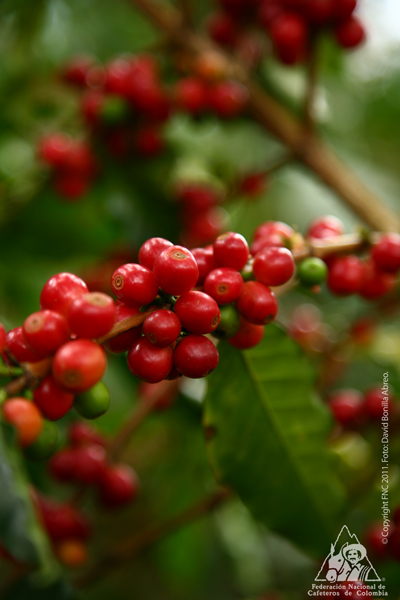 One of the most important features of the specialty coffee segment is the possibility of generating value added to both consumers and producers. This of course depends on the premium paid for the quality or the category that the client desires. The clients, however, also want to make sure that the premium they paid reaches the producer and is not lost in the hands of local traders and exporters.
The Colombian Coffee Growers Federation, in order to be consistent with its own specialtycoffee definition, has implemented a sophisticated system to guarantee the following:
-Traceability: It ensures that the steps and the costs involved in each step of the coffee cultivation and commercialization process are carefully recorded in a verifiable manner.
-Transparency: It ensures total transparency of the economic benefits for coffee growers, presenting to them not only the price of purchase but also other individual costs and the final price sold to clients. Our objective is that coffee growers achieve the best possible profit margins.
The coffee growers that commit to the production and delivery of specialtycoffees receive a price premium at two different moments:
-The premium is received at the moment that the coffee is exchanged at the point of purchase managed by the coffee cooperatives. At this step the coffee grower receives the published internal market price for his/her parchment coffee and an additional incentive according to the quality of the coffee that is determined by a point of purchase analysis.
-All producers that participate within the specified specialtycoffeeprogram receive an additional premium once the client has paid for the coffee delivery and all risks of non or partial payment are eliminated. This value is determined by the quantity of coffee that is sold by each coffee grower and is distributed equitably amongst all growers participating in the program.

Coffee Production within Associated Groups
The various associations formed by coffee growers carry out a fundamental effort in the incorporation of coffee growers in the production of special coffees. Our Extension Service helps the creation of local coffee grower groups that help to:
Initiate a large number of coffee producers with principles of quality production.
Promote amongst other coffee growers the adoption of new technologies.
Strengthen and encourage health, peaceful coexistence and the constant reference to of human values as foundations of their organization.
Take advantage of economies of scale in the commercialization of their production, thus providing buyers with interesting volumes.
Organize an efficient and participative internal control system that encourages members to comply with the norms of traceability and quality production.
Manage resources provided by governmental organizations and other NGOs.
Acquire recognition and positioning in the marketplace.