Business management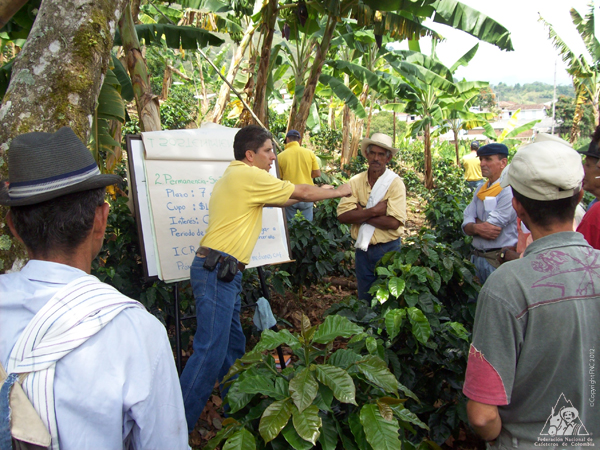 This program offers the necessary instruments for enabling coffee growers to have successful and competitive businesses.
Since 2002 the National Federation of Coffee Growers of Colombia with assistance from the National Service of Professional Training (SENA), the Secretary of Agriculture and Rural Development and the Society of Agriculturists of Colombia have developed this program with the objective of "Strengthening human values and providing the capacity to manage businesses for the improved efficiency of the coffee companies." With this program, the Federation hopes that coffee growers and their families remain involved in the coffee trade through adequate business management.
This program has two educational levels:
The entry level consists of eight formative actions where coffee growers receive training and knowledge of the business, production supplies, planning as an administrative tool, management of income, and cost of production.
At the advanced level, coffee growers delve further in depth into the administrative tools that permit them to improve their additional income and in this way achieve the best possible margins from their estates.
Diplomas that certify the attendance at the entry level and advanced training courses (Technical Economic Indicators) are provided to coffee growers and their families.
In 2011, had been trained 24,092 , coffe growers, 42% more than in 2010 with which is reached a total of 135 thousand trainees from the start of the programme in 2002.
Please consult the Indicators of Return on Manual Labor of Coffee Growers I.T.E.C (spanish only):