Promotion and Advertising
The activities of advertising and promoting Colombian Coffee are a priority for the FNC. The loyalty of our clients and coffee consumers to 100% Colombian Coffee is strengthened through these efforts. The FNC uses three primary efforts to enhance Colombian Coffee's positioning, competitiveness, and it's origin as a quality designator. These efforts focus on developing and implementing the coffee grower's brand achitecture, the denomination of origin for Colombian coffees, and the rational and emotional attributes of our product.
Brand Portfolio
The brand portfolio, led by the brand and character of Juan Valdez are an intangible asset of great importance for Colombian coffee growers. These brands not only represent a significant annual income for the National Coffee Fund through royalties, but are also the primary image of Colombian coffee culture for the world. Additionally, they are the pillar by which a product of high and unique qualities, with a high social impact is recognized and demanded by consumers around the world. The FNC efforts to differentiate and position the brands associated with Colombian Coffee around the world, are very important; recognition and loyalty of these brands and Colombia as a coffee origin is an objective we constantly seek.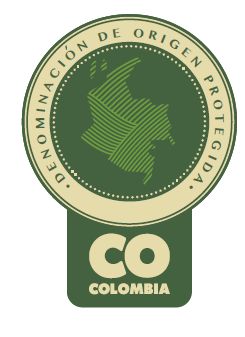 Denomination of Origin
The Denomination of Origin, certification marks or Protected Geographical Indications in certain markets, are recognitions for Café de Colombia in different places and constitute a protection against market sellers that use other coffees falsely suggesting they have only Colombian origin. They are also an instrument that permit optimizing the positioning of Colombian Coffee and guarantee to the consumer the seriousness of our commitment, the quality of our coffee and the assurance of our model of support for our product.
We are convinced that the origin of a product is very important, as it communicates both ethical and quality standards that consumers have the right to know. Thus, origin should not be hidden to the consumer. For this reason, we consider that our Denomination ofr Origin - Geographical Indication Policy is an instrument that allows us to communicate with honesty and effectiveness the unique characteristics that 100% Colombian Coffee has acquired. Consumers should not only be able to identify and demand 100% Colombian Coffee, but also through our commitment to the denomination of origin strategy, consumers should also be in a position to understand the economical and social importance of supporting Colombian coffee growers with their consumption of 100% Colombian Coffee.
Our Attributes
Our 100% Colombian Coffee is recognized for the reputation associated with high quality and the efforts in its production. But there is much more than that. The Federation was built by small coffee growers that have collectively developed a system of quality management and an NGO that continuously develops programs for the well-being of their communities. Colombian coffee growers and their FNC are fully committed to their clients and with future of our industry in Colombia.
Apart from our commitment to our communities, our environment and our social development, we also have values that make us better coffee growers and better human beings: the values of transparency, honesty and dedication to our families and our product. For further information please follow the link Sustainability That Matters.